Solid demand for larger homesites in Brisbane's western growth corridor has led to a rapid sell-out of available lots in the first two stages of The Pocket, a major new land release at Collingwood Park.
The Pocket, which ultimately will comprise 323 lots, was inundated with more than1200 inquiries in the first three months of the early stages coming to the market, with all 51 lots in these stages sold.
Stage 1, comprising 33 lots, sold out within six weeks of launch, and the pace picked up for Stage 2 where all 19 available lots sold within a week. This demand has driven the early release of stage 3, which was been made available to people who missed out on stages 1 and 2 prior to the public release. 20 lots were snapped up within 3 days and the balance has now been released to market.
HB Land, the company which earlier this year launched the 577-lot Bellevue Ripley residential development in Ipswich's Ripley Valley, is fast-tracking new stages in its Collingwood Park project on the back of solid demand.
The sales were achieved well before HB Land had established a sales office, which is now open on the corner of Goss Drive and Collingwood Park Drive.
"We're extremely pleased to have launched The Pocket in such a strong market and to hear from so many locals who want to live there," said HB Land CEO Michael Vinodolac.
"More than 80 percent of the buyers in the first two stages have been owner-occupiers, with many of them from the local area.
"Buyers have been paying full deposits and signing unconditional contracts, which demonstrates the health of the house-and-land market in this hugely popular area."
As an infill project, The Pocket benefits from its proximity to a broad range of established amenities, including major shopping centres such as Woolworths Collingwood Park and Redbank Plaza, as well as multiple state schools and private schools. It also offers homebuyers easy access to Redbank Railway Station and the Ipswich Motorway.
Lot sizes, some exceeding 600sqm, are also larger than average compared to many new estates.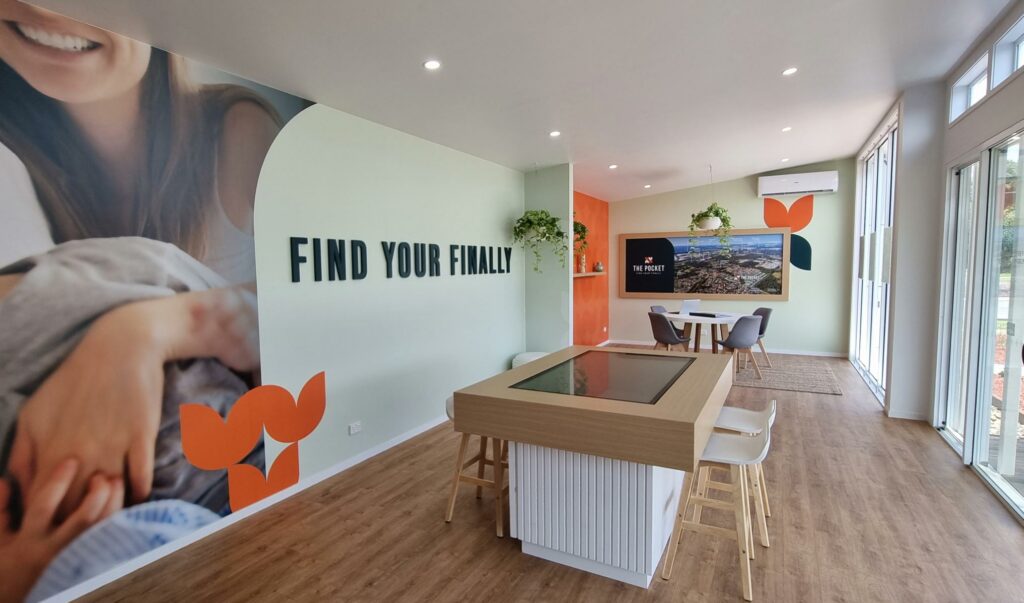 "Despite the solid demand for homesites at present, we've ensured that The Pocket is positioned well in the market to meet the needs of buyers, and especially those with growing families," said Mr Vinodolac.
"It's pleasing that the buyers have responded so well to the opportunity of building a new home in an established area that already has a strong owner-occupier community. Collingwood Park's existing residents are obviously house proud and very community-oriented, and this is at the core of what we aim to achieve across our residential portfolio throughout Australia."
HB Land, a subsidiary of Singapore's Ho Bee Land, is an experienced developer of residential land communities and boutique architectural residences across the eastern seaboard. The Australian-based company currently has 11 active projects underway with ambitious plans to expand its portfolio in the near future.
The Pocket is located on a 27.61-hectare site adjacent to Collingwood Drive, with 20 percent of the site dedicated to the Goodna Creek corridor and open space.
Civil works for the development have already begun, with lots in the first stage due for registration in March 2022.
Apart from its central location in an established suburb with an abundance of amenities and parks, The Pocket's appeal to homebuyers is enhanced by a gently undulating site location which provides for a large range of builder-friendly lots. Buyers seeking to secure land at The Pocket Collingwood Park can register their interest by contacting 0448 173 629 or visiting thepocketlife.com.au.